Taster Sessions and Waiting List for Recreational Classes Easter Tasters on sale NOW! Been Before? Book via Love Admin New Comers? Book via the Links below
Taster Booking & Recreational Class Waiting List:
Gymnastics classes for 5 years old upwards (4 year olds permitted if of primary school age - ie they will be turning 5 in their current school year). If you book a taster for a child under 5, not in primary school, we may not pick the invalid booking up until the day of the taster. Therefore please ensure you've booked the correct age group to avoid dissapointment
Huntingdon Gymnastics Club has a waiting list for gymnastics classes. Our policy is that we offer a fair and balanced entry to the club, and with this in mind we run an "active" waiting list.
Taster sessions of an hour are offered in half terms and holidays for children and parents to come along and try out the gym, to see if the children firstly enjoy gymnastics and secondly for the parents to see our facilities.
Once a child has attended a session they are automatically placed on our waiting list. We offer spaces based on children who have the most attendance to tasters, and who have been most recently.
We will email the waiting list to remind everyone to book onto a taster session when we release new days.
We only keep the last six events as an active list. If you haven't attended a taster session since before the last six events, we will remove you from the waiting list.
After each taster session block we review the registers to assess spaces available and offer to those who are at the top of the waiting list. Be aware that if you specify a certain day, you may have to wait longer to get an offer.
Sessions cost £10
(If using a mobile please scroll down when using the booking application.)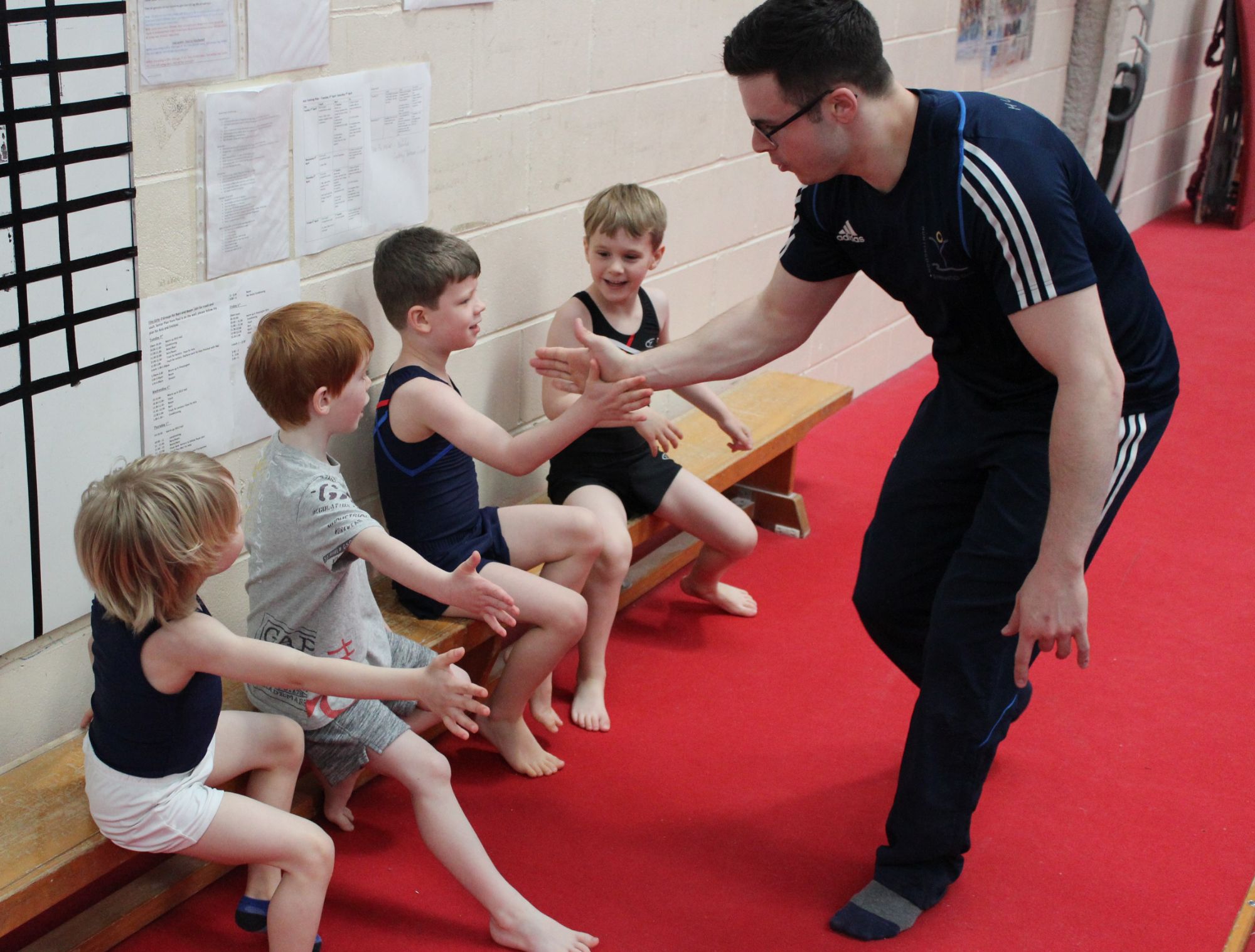 Questions and Answers:
Q: My child has been at nursery school or started primary school early. Can they come if they are 4 years old?
A: No. Sorry, the age limit is strictly generic primary school age and above. They can start coming to tasters the October half term of the school year they turn 5
Q: Can my child attend more than one session in a taster week?
A: Sorry, due to demand on places we are unable to offer multiple bookings for the same child, and in any case, multiple attendance in a week would only count as 1 point on the waiting list
Q: How soon will my child be offered a place?
A: This is difficult to predict, as spaces only occur when members leave, as a basic rule of thumb, boys get through the process more quickly, 5-6 years have a longer waiting list than other ages.
Q: When can I book?
A: Booking is taken from a certain date in the calendar for each taster week/session. These will be displayed in the gym foyer, on Facebook and on the home page of this website. Once on the waiting list we will email you to remind you to book the sessions. You will need to pay in advance. (Please note we are not responsible if your email address is incorrect)
Q: What happens if my child is sick on the day?
A: Regrettably, we are not able to transfer the booking, or refund the money, booking is at your own risk.
Q: What does my child need to wear?
A: Something comfortable, that they can move around in easily. No jewellery, no shoes, hair tied back.(no hard bobbles on hair bands)
Q: If I don't attend will I still get issued a point?
A: I'm afraid not, we offer on the basis that the child is committed to gymnastics, and willing to attend the tasters.