Children's Parties at the Gym
Huntingdon Gymnastics Club has to be the most popular place in Huntingdon for children's parties.
Parents and children alike absolutely love them and we fill up every single slot available! You can choose to have an hour of free play or our qualified coaches can deliver some party games for the first half of the party.
Parties run at the following times -
Saturdays at 16:30
Sundays at 12:30, 13:45, 15:00 and 16:15
You can hire the gym for an hour with coaches for £230.
Maximum number of children = 30 (including your own children) and maximum age is 10.
We don't offer the facility to have food/beverages after or before the party
Scroll down for further info, terms & conditions and to book!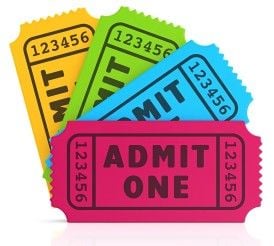 January: Sun 28th at 16:15
February: Sun 4th at 12:30, 15:00 and 16:15 Sun 11th at 16:15 Sun 18th at 12:30, 13:45 and 16:15 Sun 25th at 12:30, 15:00 and 16:15
Scroll down for 'How to Book'
(Updated weekly - therefore subject to change)