Adult Gymnastics New Price and Special Offers.... £10 per session Buy 9 sessions get 1 free!
Have you always wanted to be able to do gymnastics? Are you an ex- gymnast and want to refresh your skills? Are you looking for a fun way to get fit?
Come to one of our Adult Gymnstics Classes!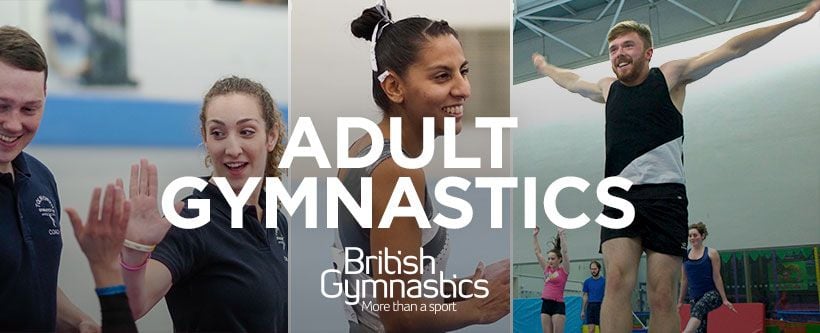 Great for the beginner and the more advanced - it's never too late to come along to Huntingdon Gymnastics Club and try out our facilities!
There will be a group warm up, and you can then decide what you would like to work on with the guidance/support of our expert coaches.
No need to pre book, pay as you go drop in sessions. We do ask that you register your details below if you are attending to ensure we have contact details and British Gymnastics info.
Adult sessions are Monday and Wednesday
8pm to 9:30pm
£10 per session or purchase 9x Sessions and get 1 Free!!