Every week we provide opportunities for hundreds of people to stay healthy, to have fun, to meet new people and to achieve excellence.
AWARDS NIGHT! Open to ALL members from Recreational to Squad Tickets cost £45 for Adults and £25 for Children There will be a 2-course meal, Awards, Raffle and you can dance the night away! Saturday 16th July 6pm Start The Marriot Hotel, Huntingdon Dress to Impress! We would love to see as many members there as possible for this fundraising event to celebrate with us! Purchase Tickets at Reception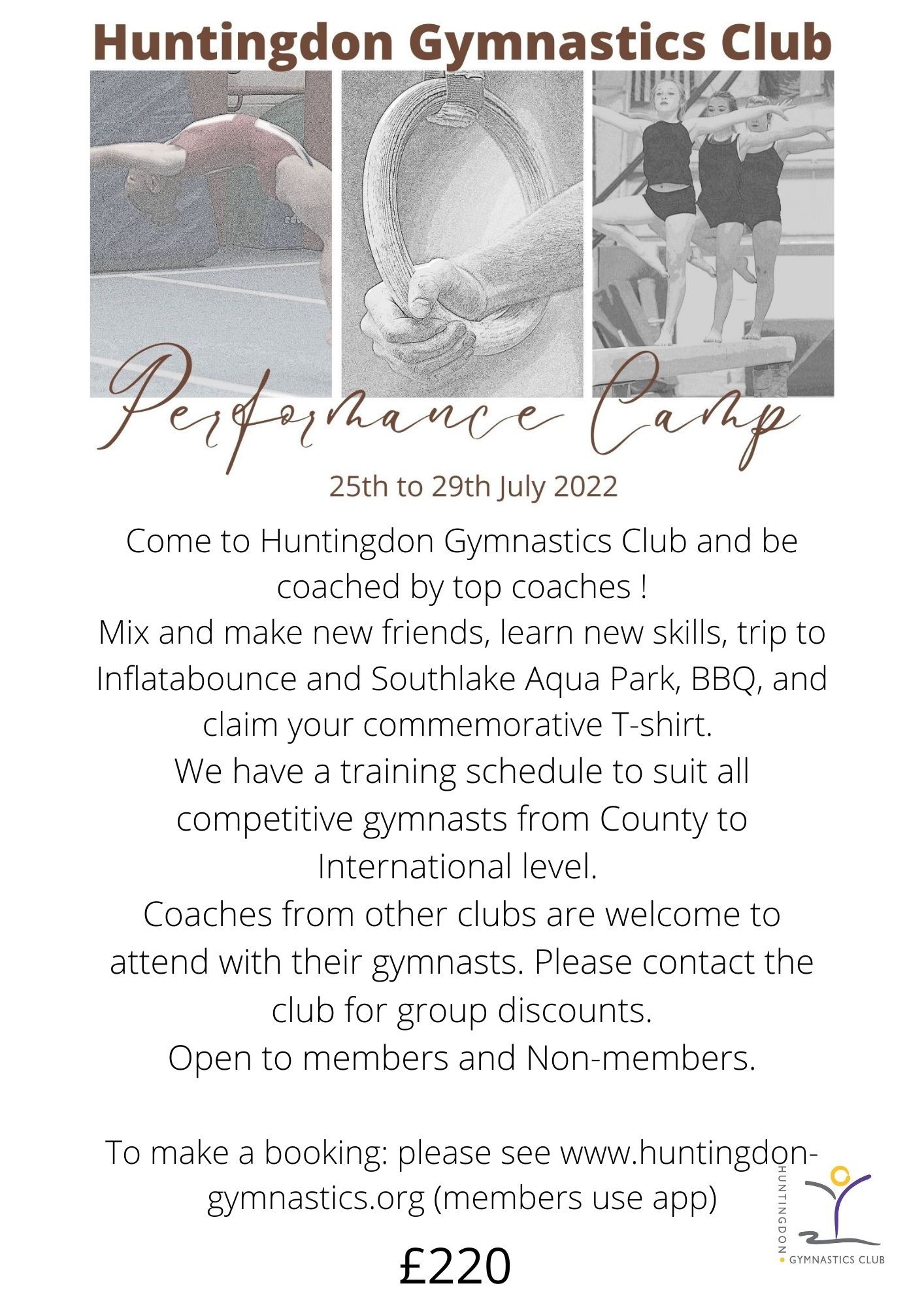 PERFORMANCE SUMMER CAMP Spaces are still available on our Performance/Elite summer camps!
Recreational Summer Camp Now Fully Booked Speak to reception if you'd like to go on a cancellation list
Click the link below to access our Termly Newsletter for the End of Term April 2022
New Floor for Sharpington Hall
What a busy day on the 15th March!
The existing floor was taken up and the area cleaned thoroughly before taking delivery of a brand new floor from Gymnova. Thanks to all the staff who helped in the removal and moving of the old floor, and for all the cleaning involved! The new floor was fitted just in time for the improver classes at 4pm.
Special thanks to Mick George Community Grants who provided a substantial amount of money - £25,000, and to fundraising efforts by the club this floor has nearly been paid for!