(Preschool 15th December)
Recreational and Improvers
Great Britain's first World Champion on Vault! British Gymnastics Website: www.british-gymnastics.org: "Jake Jarman has become the first British gymnast to be crowned vault world champion after a sensational performance on the final day of the 2023 artistic gymnastics World Championships in Antwerp. Jake nailed two superb vaults, his first with 3.5 twists and a stuck landing scored 15.4 and his second vault he went for a high 5.6 difficulty routine and again landed securely scoring 14.7 to give him an unbeatable score of 15.050. Aged just 21 Jake adds the vault World title to his Commonwealth and European titles. An emotional Jake said after: "It doesn't feel real. To call myself World Champion, I can't believe it to be honest. I was definitely nervous but as soon as I landed the first vault instantly I calmed down. I'm super proud to be able to perform the way I did today, it gives me a huge confidence boost especially heading into next year. I don't think this will sink in till I'm home - at the moment its just a blur. To know that I can do that in a high-pressure environment and to really enjoy myself whilst doing it is massive for me.""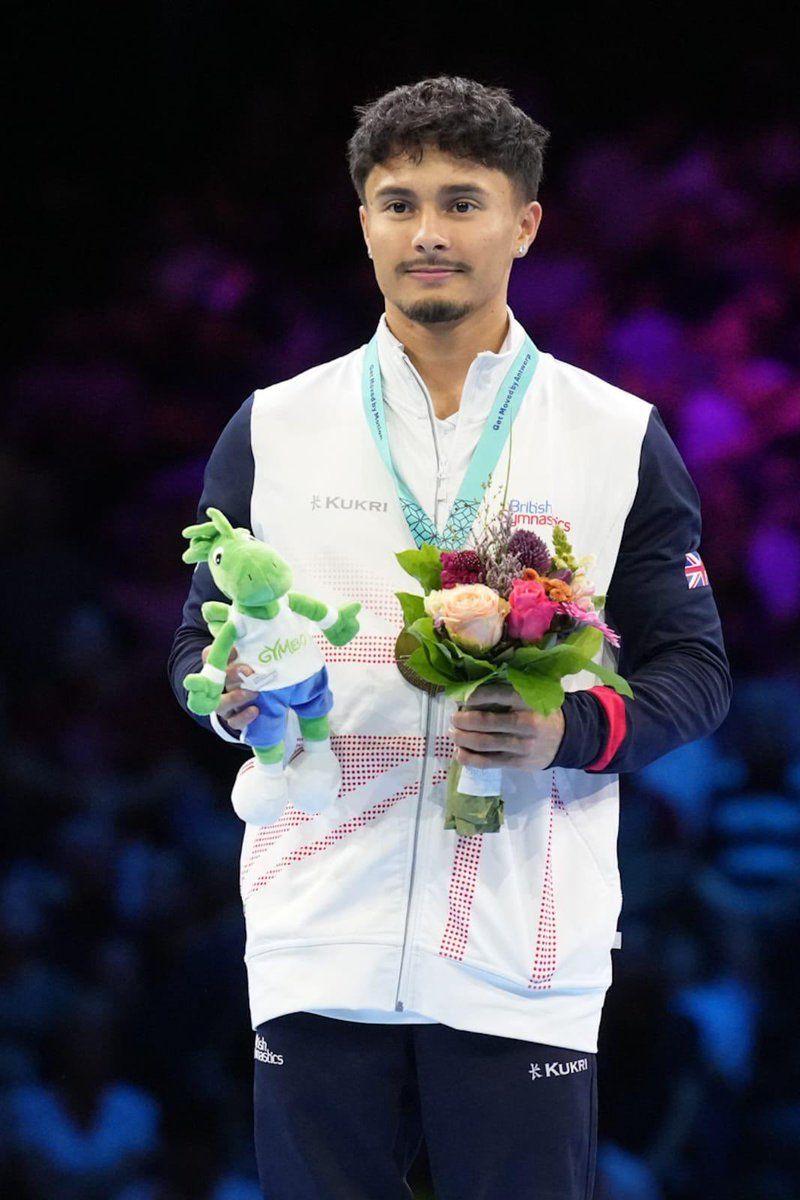 Huntingdon Gymnastics Club is pleased to announce our new partnership with Moore Performance.  Moore Performance have a track record of providing high quality Athlete support and will aid us to further improve our gymnast centred approach to coaching.  As our official athlete rehabilitation partner Moore Performance will be working alongside our coaches to identify improvements to our strength and conditioning programmes to decrease the risks of injury.  When needed, gymnasts will be sign posted to Moore performance for injury assessment and Treatment.  A rehabilitation plan will be put in place to aid recovery and support a successful return to training.  Members of Huntingdon Gymnastics Club will receive discount on all treatments and interventions.  Where permission is granted Moore Performance will feedback to the gymnast's personal coach an overview of any injury and the recommended rehabilitation programme. Click on button below: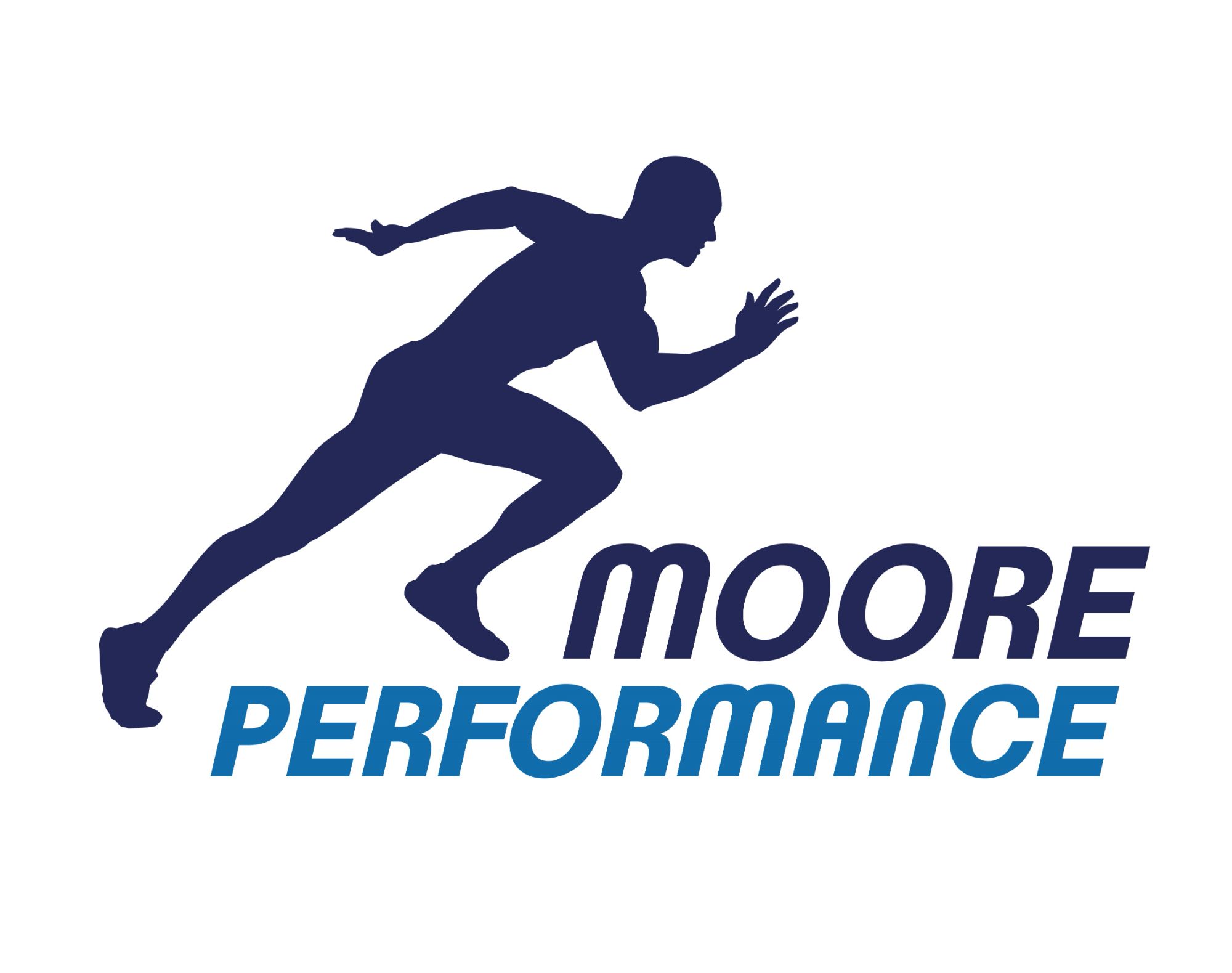 Jenny Sharpington:
It's with great sadness that Huntingdon Gymnastics Club announces the death of Jenny Sharpington.
Alongside her late husband Terry, they established a gymnastics club in Huntingdon. From a small afterschool gymnastics club in the mid 1970's the enthusiasm for gymnastics in the local community of Huntingdon, allowed the club to build its first purpose built facility in 1983 in Clayton's Way. The club continued to go from strength to strength with Jenny juggling her full time career and the back ground administration of the club. Jenny provided the foundations on which the gym was built, in addition to coaching in the gym, Jenny managed the membership and finances of the club, freeing Terry up to fulfill his role as Head coach.
Jenny was a respected coach, judge, mentor and friend to many and will be greatly missed. Huntingdon Gymnastics Club thoughts and condolences are with Jenny's family at this sad time.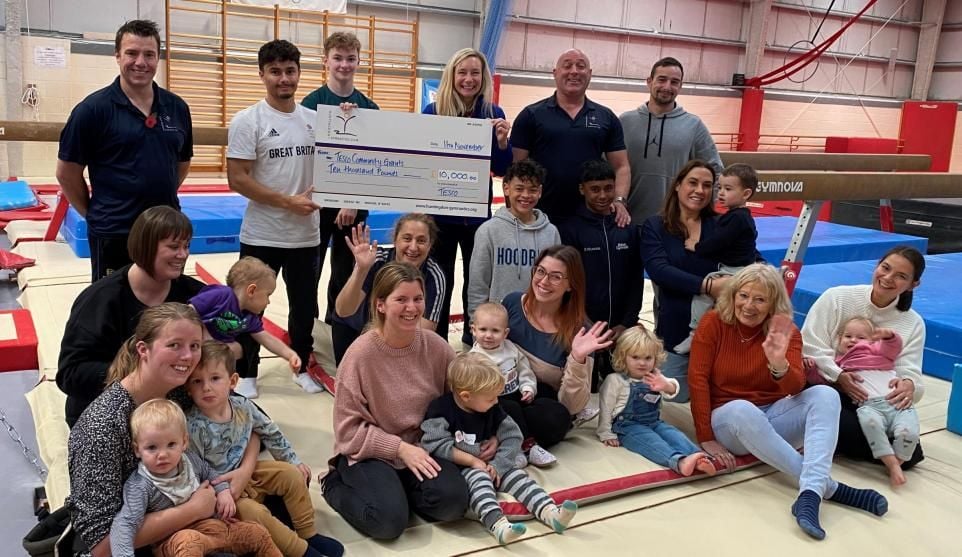 Tesco Community Grant £10,000 Winners!
A Big thank you to Tesco Community Grants and the Golden Token! We were lucky enough that a shopper found the golden token and decided to donate it to Huntingdon Gymnastics Club! On 11th November 2022 Jake was on hand to accept the cheque on behalf of the club! This has enabled us to fund the vault and the renewal of the pit edge.
You may have noticed that we have scaffolding on the roof - at long last we have the funds to repair the leaks over the Sharpington Hall! The roofers have done a super job and all gymnasts and staff will be extremely happy to have a leak free gym!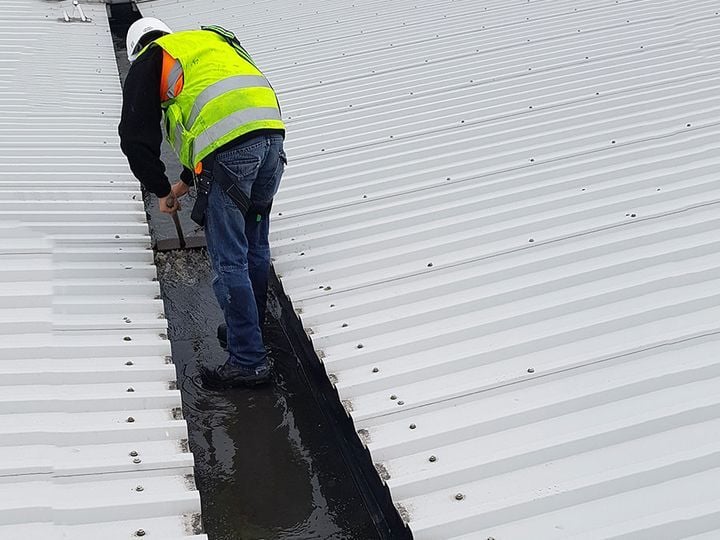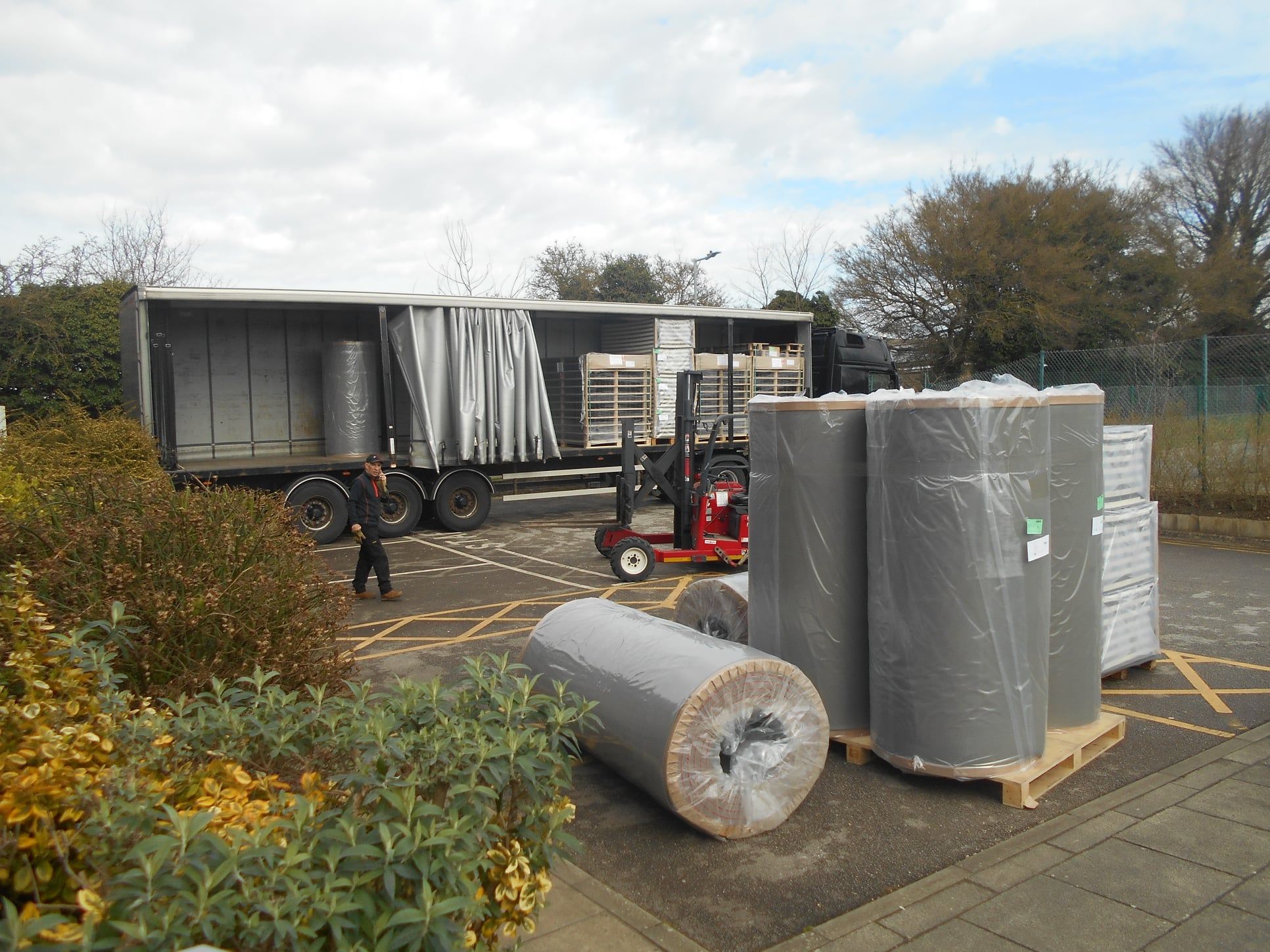 New Gym Floor for the Sharpington Hall!
What a busy day on the 15th March!
The existing floor was taken up and the area cleaned thoroughly before taking delivery of a brand new floor from Gymnova. Thanks to all the staff who helped in the removal and moving of the old floor, and for all the cleaning involved! The new floor was fitted just in time for the improver classes at 4pm.
Special thanks to Mick George Community Grants who provided a substantial amount of money - £25,000, and to fundraising efforts by the club this floor has nearly been paid for!