Every week we provide opportunities for hundreds of people to stay healthy, to have fun, to meet new people and to achieve excellence.
All classes will run as normal during half term with exception of Ladies Fitness and Preschool. Elite gymnasts please check with your coach for holiday training times.
Please note British Gymnastics Membership becomes due on the 1st October. Please go directly to www.british-gymnastics.org to access the application. Instructions available here, and you should have received an email - check your junk mail it may have gone to this folder. (emails issued 28th September)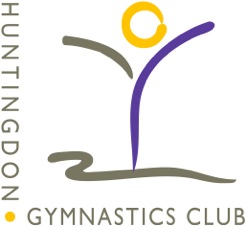 Welcome to Huntingdon Gymnastics Club, we hope you find everything you need to know about us!
New Timetable available here
Information on...........

(just click on picture)

Joining the club:

Vacancies:

Information on Classes

- including Baby Gym

and Pre-School:

Tasters:
Summer Camps:
Parties:
News:
Corporate Support Packages: