Preschool Gymnastics Classes Spaces Available for September 2022 Start in Wrigglers class (3 yrs away from school)! Put your details onto our waiting list below and we will let you know availability!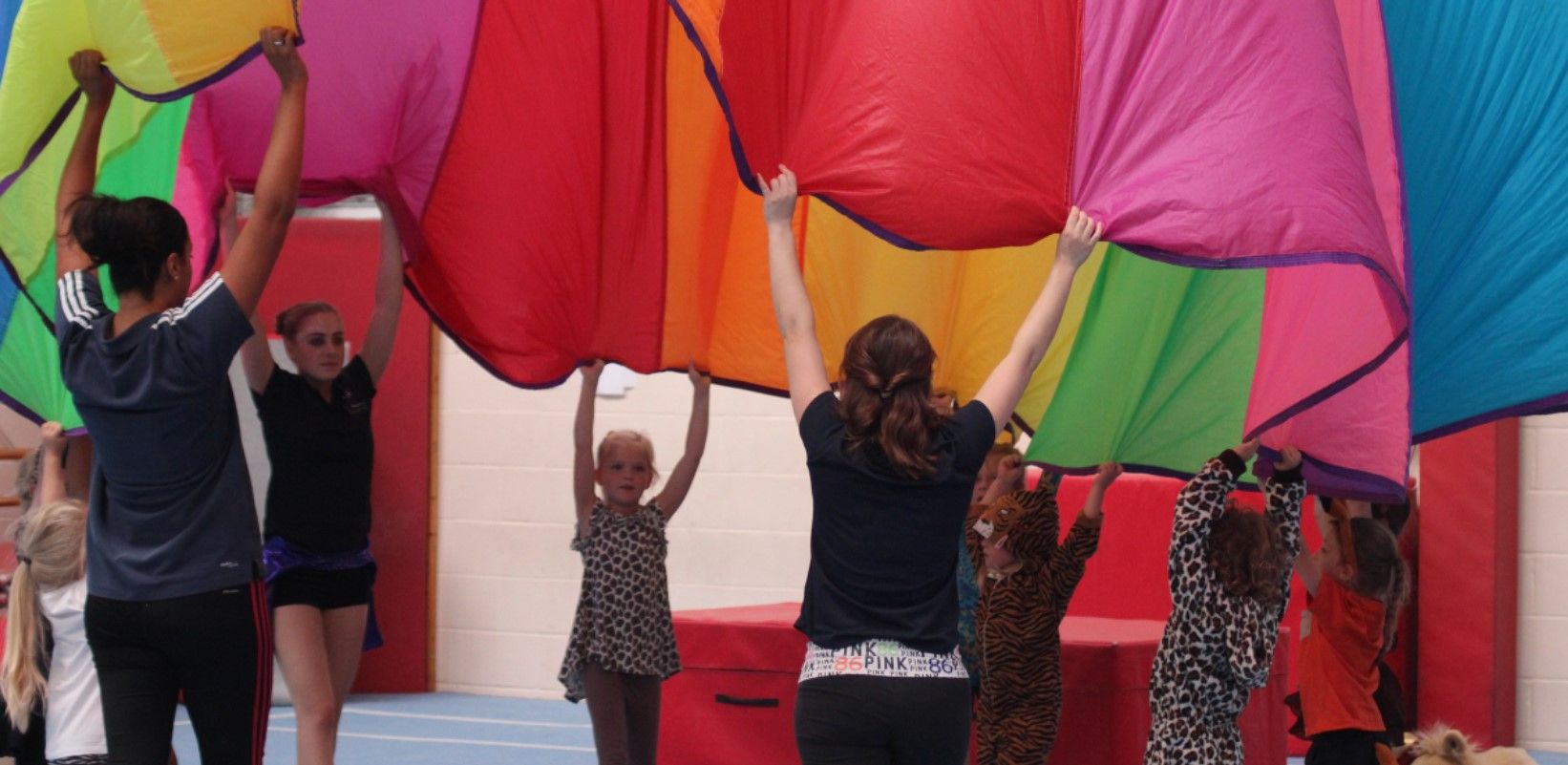 Huntingdon Gymnastics Club has a long history in delivering fun and entertaining preschool classes during daytime. Sessions are fun, interactive and promote the beginnings of gymnastics skills with expert preschool guidance.
Each week has a theme: going to the zoo, space, numbers, jungle etc. Sessions are 45 minutes long and term time only.
Preschool Age Ranges:
Wrigglers - for children 3 years from school (Parents attend the session with their preschooler)
Bouncers - for children 2 years away from school (Parents attend the first term, then they transition to watching from the balcony).
Springers - for children 1 year away from school (attend sessions by themselves with parents viewing from the balcony).
We have a healthy waiting list for all classes, but don't let that put you off! We will fill spaces in classes as soon as they become available and will contact you as soon as we can to get your little one started
NB: Classes for preschool are held in the day time, in the week only. We don't run preschool sessions at weekends.
Register for the Waiting List below Wrigglers: Spaces Available Bouncers: Limited spaces Available Springers: Fully booked and a very long waiting list