Preschool Gymnastics Classes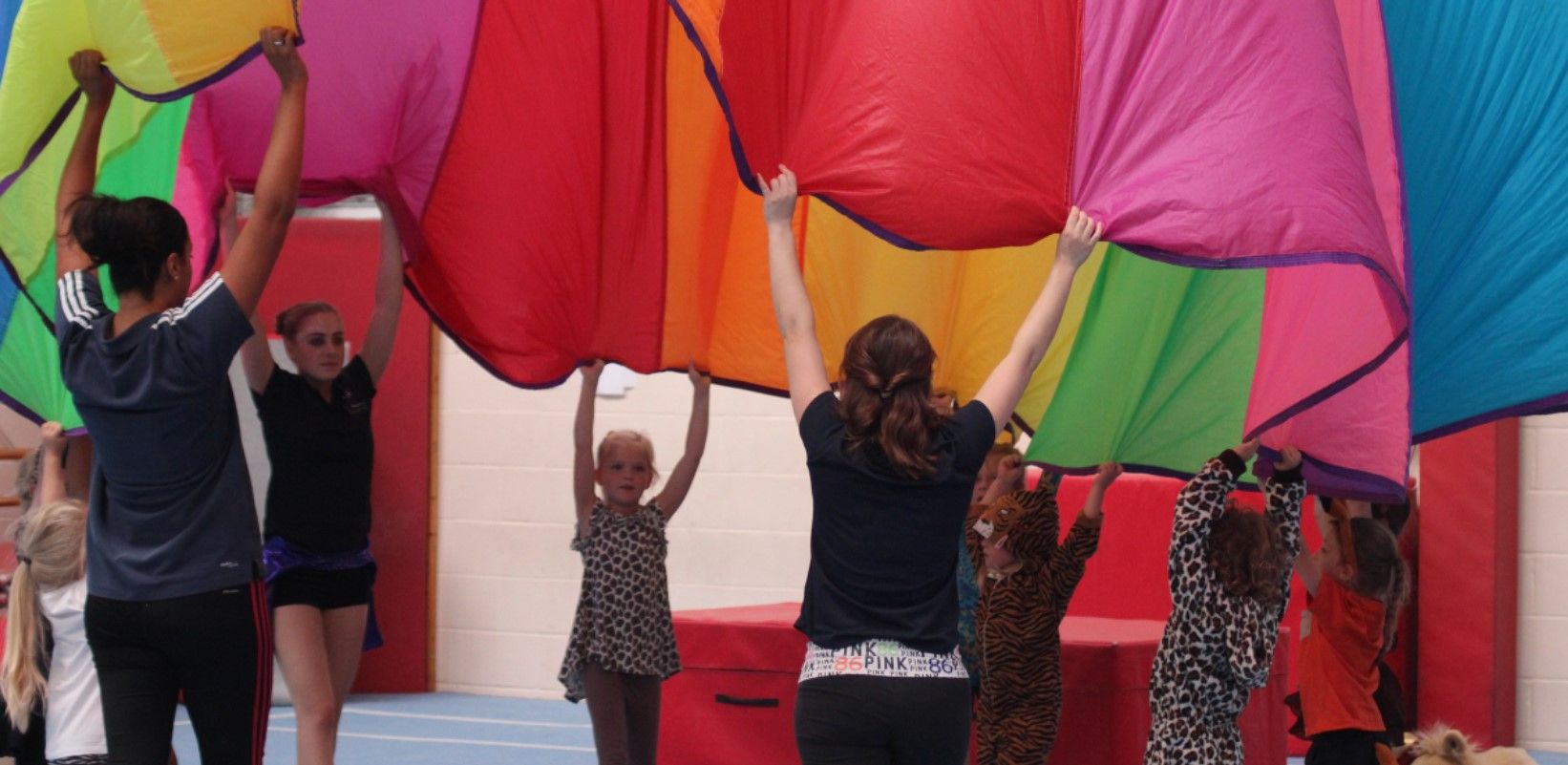 Preschool Sessions and Age Ranges:
Wrigglers - for children 3 years from school: Date of Birth between 01/09/20 - 31/08/21 (Parents attend the session with their preschooler):Mondays or Fridays at 11:15am.

Bouncers - for children 2 years away from school: Date of Birth between 01/09/19 - 31/08/20 (Parents attend the first term, then they transition to watching from the balcony). Mondays or Fridays at 12:45pm, Tuesdays or Thursdays at 11:30am
Springers - for children 1 year away from school: Date of Birth between 01/09/18 - 31/08/19 (attend sessions by themselves with parents viewing from the balcony). Mondays or Fridays at 1:30pm, Tuesdays or Thursdays at 10:45am

We have a healthy waiting list classes, but don't let that put you off! We will fill spaces in classes as soon as they become available and will contact you as soon as we can to get your little one started
Huntingdon Gymnastics Club has a long history in delivering fun and entertaining preschool classes! Sessions are fun, interactive and promote the beginnings of gymnastics skills with expert preschool guidance.  Each week sessions are delivered with a theme; going to the zoo, transport, under the sea etc. Preschoolers enjoy the benefits of learning balance, coordination, strength and listening, all whilst having fun, gaining confidence and learning new skills!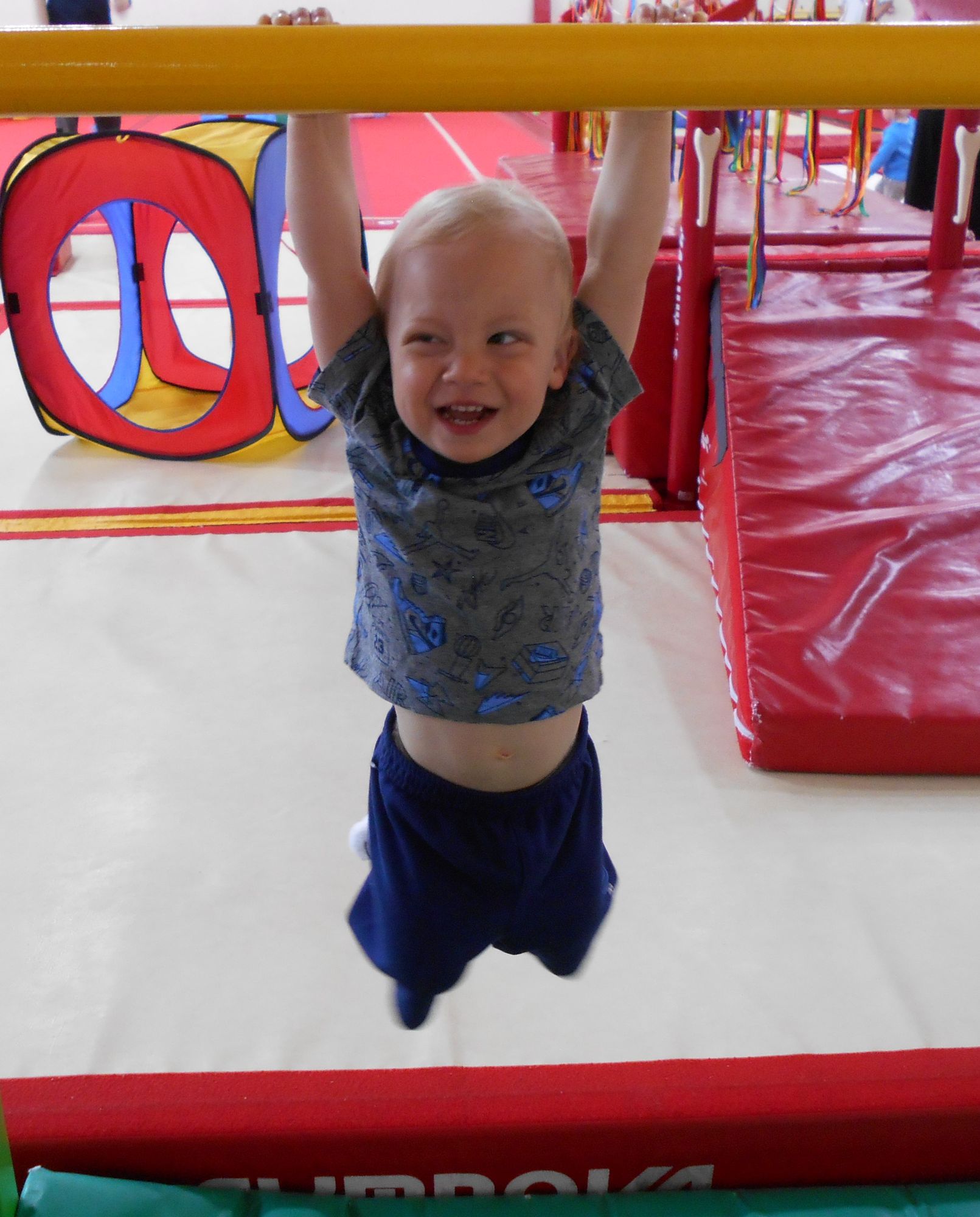 Register for the Waiting List below Wrigglers: Spaces Available Bouncers: Fully Booked Springers: Fully booked and a very long waiting list
PRESCHOOL CLASSES FAQ's
Q: How much are the classes?
A: Term 1: £118.30 (Sept - Dec 14 weeks)
Term 2: £92.95 (Jan - Mar 11 weeks)
Term 3: £101.40 (Apr - July 12 weeks)
(Termly fees pro-rata when starting part way through a term)
Bouncers and Springers will also pay an annual membership fee when setting up and then renew every September, along with British Gymnastics Membership.
Q: How are fees paid?
A: Fees are payable termly in advance.
Q: Do you offer Taster sessions for Preschool Gymnastics
A: We don't offer taster sessions for Preschool Gymnastics. We do only require 4 weeks notice to give up your space, therefore can refund you fees from the end of your notice period to the end of term paid for.
Q: Do you run Preschool sessions in the evenings or at weekends?
A: Classes for preschool are held in the day time, in the week only. We don't run preschool sessions in the evenings or weekends.
Q: Where can parents/carers watch when they go in by themselves?
A: There is a viewing balcony upstairs for parents/carers to watch.

Q: Are the sessions structured?
A: The classes are structured and coach led by our expert preschool coaches.

Q: What happens in the sessions?
A: Sessions consist of a group warm up with a different preschool theme each week, followed by a circuit of the equipment. Children learn the basic gymnastics shapes and skills tailored to their age group.
Q: What should my child wear to Preschool Gymnastics?
A: There is no special clothing required. Something comfy they can move freely in is fine. We sell Preschool T Shirts, these are not compulsory but can be purchased from reception.
Q: Will I automatically be enrolled to each term?
A: Once you have a space in Preschool classes, we will automatically enrol you into each term unless you tell us other wise.
Q: What happens when my child begins primary school
A: We try to place all of our preschoolers into after school/weekend Recreational Classes straight away when they begin Primary school. In the event we are over subscribed, your preschooler will have points on the waiting list for the terms they attended preschool, therefore it won't take long to gain a space.