Apologies - we are having to postpone this year's competiton due to the advice on containment of the CO-VID 19 Virus. Please check your email for more information,
Every year Huntingdon Gymnastics Club puts on a competition to showcase the skills learned during the year by our Recreational and Improver gymnasts.
Competition day will be 29th March 2020.
You will need to book your gymnast onto the competition - the price includes a commemorative T Shirt, programme and one adult spectator.
Gymnasts will work on the routines required for the competition during their classes. Entry to Future Stars is not compulsory, though we believe that these events are a focal point in the year for us to show how well your children are doing, and for the gymnasts to show off their skills to you. The day will be divided into 4 separate competitions, according to age ranges and level of competition.
The five and under festival is a chance for the little ones to display their skills and be involved in a large competition, but with no pressure on them in regards to winning. All other groups will have not only the taking part certificate but also the chance to compete for 1st/'2nd and 3rd place on each of the gymnastics pieces and medals for the overall winners of each category. Girls this year will compete on Vault, Bars and Floor, Boys will compete on Floor, Vault and Parallel Bars.
Entry this year is £15, this includes a T shirt, programme and entry for one spectator. The club does not profit from the competition, fee for entry goes to cover some of the costs of putting on the event.
Booking will open on Monday 27th January 2020. Bookings will close on Friday 14th February 2020.
Numbers are limited and places will be allocated on a first come, first served basis.
Preparing for and competing at the event is brilliant for the development of our gymnasts, as it improves a number of key skills. We appreciate, however that not all of our gymnasts will be able to take part and where possible after the February half term we will seperate the gymnasts who are taking part and not taking part. This will allow those that are competing to focus on their routines and those that are not can take part in the normal classes.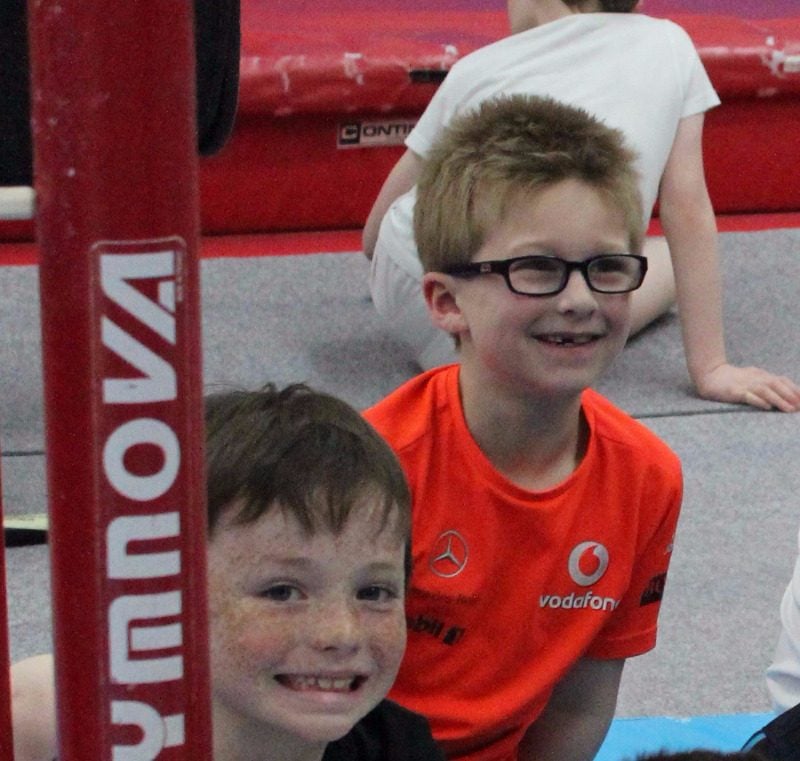 Please note only one spectator per gymnast.
Competition will be separated into age groups as follows: (tbc)
8.45am— 5s and under, & Gymnasts born 2013, 2014, 2015
11:45am— Gymnasts born 2011, 2012
2.30pm– Gymnasts born 2009, 2010, boys born 2009 and earlier
5:15pm—Junior & Senior Improvers, Girls born 2008 & earlier
Boys Improver Routines Here: